NPP's line of electrical products are widely used for a multitude of utility uses, including power, telephone, utility and non-pressurized fiber-optic applications. PVC electrical fittings including elbows, sweeps, and couplings are available to complement our line of PVC conduit.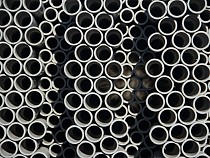 Schedule 40 & 80 Heavy Wall Wire-Gard PVC Conduit is manufactured in accordance with UL 651, ANSI/NEMA TC-2, and meets the requirements Federal Military Specification WC-1094A and Article 352 of the National Electrical Code.
Spec Sheets: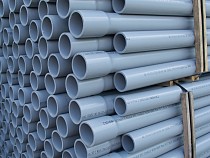 Our DUCT-WAY, which is intended for use in Industrial & Commercial Utility Applications, is subjected to in-process quality control inspections to assure compliance with appropriate manufacturing and performance standards.
Spec Sheets: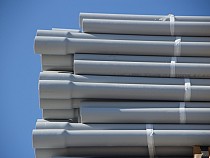 National PVC TELE-DUCT and COMM-DUCT are manufactured, tested, handled, and shipped to ensure a quality finished product.
Spec Sheets: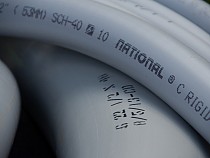 National Pipe offers a broad range of fittings to meet the ever changing needs of our customers. Standard & Special Radius sweeps, couplings, elbows and bell ends are just a sampling of the products we offer. Wher applicable, our fittings meet UL651 requirements.
Spec Sheets: