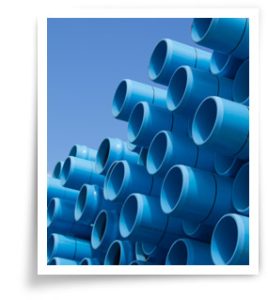 Our goal at NPP is to be in the forefront of our industry by meeting and exceeding quality standards, maintain superior craftsmanship and consistently deliver plastic piping products that are tailored to each individual customer's project specifications. Our vast range of piping products include solutions for the plumbing, conduit, and water and sewer industries.
State-of-the-Art Technology
NPP continually invests in the company in order to provide the most time and cost-saving operations possible for our customers. Whether it's purchasing new equipment or upgrading our existing machines, we stay current with the newest technology available, including hi-tech advancements which provide even more efficiencies for our facility and our customers.
Skilled, Experienced Workers
NPP has some of the most skilled engineers and operators in the business. Our team includes experienced individuals who have been with the company since its inception and who have the know-how and forward thinking to handle any type of project handed to them.
We also incorporate a mentoring program that encourages young, ambitious talent to reach beyond the classroom to encourage creative solutions.
Flexibility
At NPP we have world-class capabilities that give us the flexibility to react to the ever-evolving landscapes of technology, our customers, and the industries we serve.
Long-Standing Customer Relationships
We have maintained long-term relationships with high-profile customers that return to NPP time and time again - because we consistently meet or exceed the highest quality standards and expectations required for their installations.